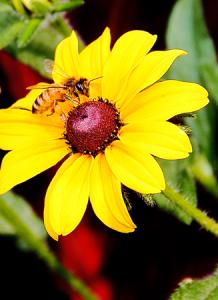 Allen Nice-Webb is a nature photographer for many years now, and is opening his nature photos for sale to the public in online stores called NiceWebb Photography. Along with the beautiful nature photographs, he offers greeting cards, framed and matted prints, posters, accessories like tote bags, throw pillows, phone case covers, mugs, t-shirts, duvet bed covers and more, all with his nature photo images. His photography online shops allows you to customize your order with many options for cost, size, and print choices. These items make great gifts for yourself, home decor, family, and friends.

"During all of my life experiences, it has been photography and nature hikes that have consistently helped me to rest and clear my head for the next life commitment and adventure. It is now time to share my photos with others that they may also enjoy the many wonderful images I have witnessed."
Allen Nice-Webb --- @NiceWebb --- See More: --- http://www.nicewebb.com ---...